High Frequency Phone Survey (HFPS)
The Central Statistical Office supported by the World Bank is currently implementing the Saint Lucia COVID-19 High-Frequency Phone Survey (HFPS).
The World Bank is providing support to countries to help mitigate the spread and impact of the new Corona Virus disease (COVID-19). One area of support is for data collection to inform evidence-based policies that may help mitigate the effects of this disease.
The objective of the Saint Lucia National COVID-19 High-Frequency Phone Survey (HFPS) is to monitor the socio-economic effects of this evolving COVID-19 pandemic in real-time. The project will run from May through June 2020, with the first round being in May and the follow up round in June.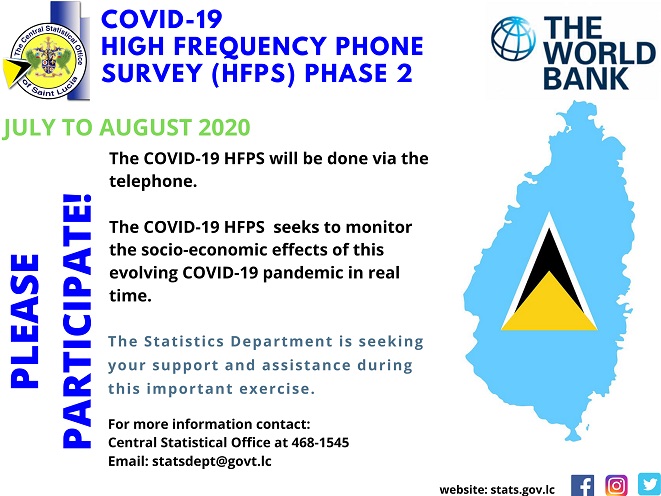 Click on any of the buttons below for more details.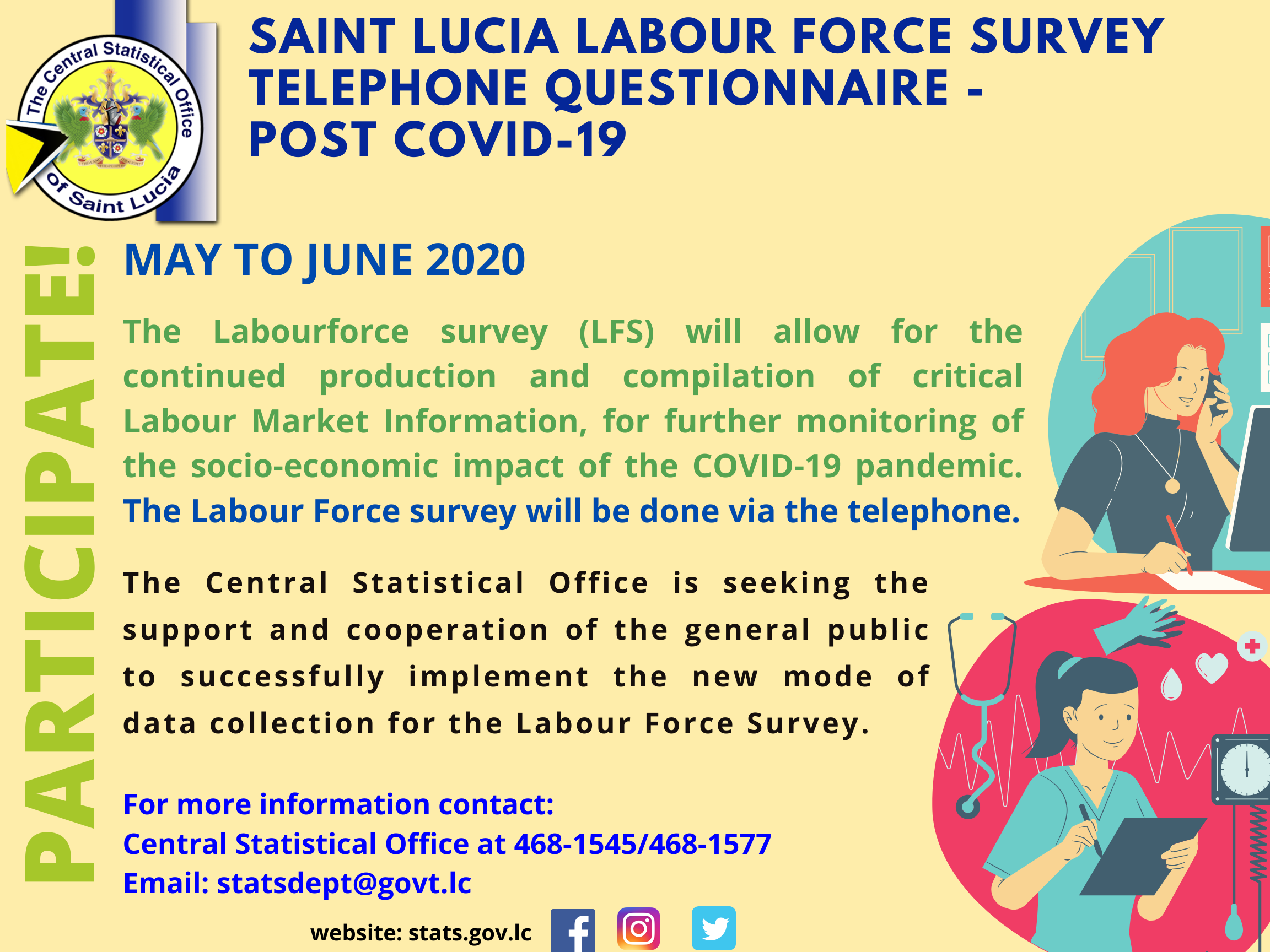 COVID-19 has impacted the mode of data collection in numerous ways for the Central Statistical Office (CSO).
Despite the many challenges occasioned by the COVID-19 pandemic, the Central Statistical Office is firm in its commitment to fulfilling its mandate and for that very reason, has decided to suspend all face-to-face interviews and adopt telephone interviews for the conduct of surveys.
Such a decision is in keeping with the respective protocols established for the COVID-19 pandemic.